Adjustable Pet Ramp is the perfect ramp for pets (dog, cat, puppy) who need extra help climbing into the car, sofa, bed, couch, small stairs or ledges. The perfect way to protect your dog's back and joints. It's hard on a lot of dogs to jump off furniture but when they use a ramp it's not an issue.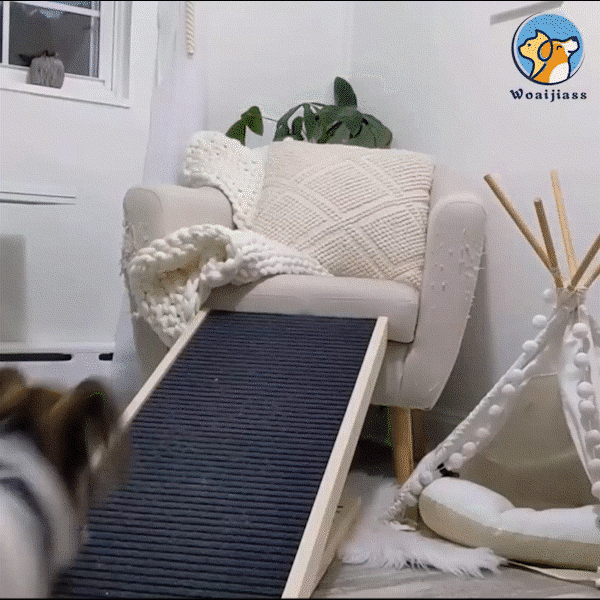 Product details :
1. Made of high-quality wood, the non-slip mat made by polypropylene fiber
2. Made In The USA - We used all USA sourced products to make this ramp. The wood we use is baltic birch making it way stronger than most ramps made out of pine
3. Adjustable Height: 4 Heights At 12, 16, 20 & 24 Inches
4. Item Dimension : 20 Inches L X 15 Inches W
5. Max Capacity : Weight Tested To Hold 120lb
Adjustable heights for the bed or couch
Packs flat to 3.5" for easy storage
Lightweight and portable ramp
Handmade, arrives fully assembled
Paw Traction Carpet "NONSLIP"
<span "="">We are located in the United States :) and ship everywhere !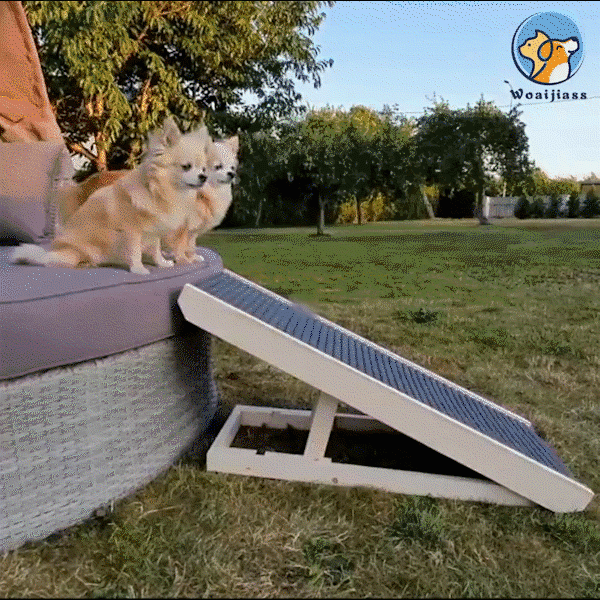 Training Your Pet To Use A Ramp:
Step 1 Place the ramp flat on the ground and lead your pet across with treats. Treat frequently to encourage your pet.
Step 2 Once your pet is comfortable with the ramp,move the training to the vehicle that will be used.
Step 3 Treat your pet frequently walking up and down the ramp until they are happy and comfortable walking on their own.
Step 4 When your pet is walking up and down the ramp independently,treats are no longer needed unless desired. Pack up your ramp and hit the road!